Why the fight against SLAPPs equals the fight for the public interest – testimonies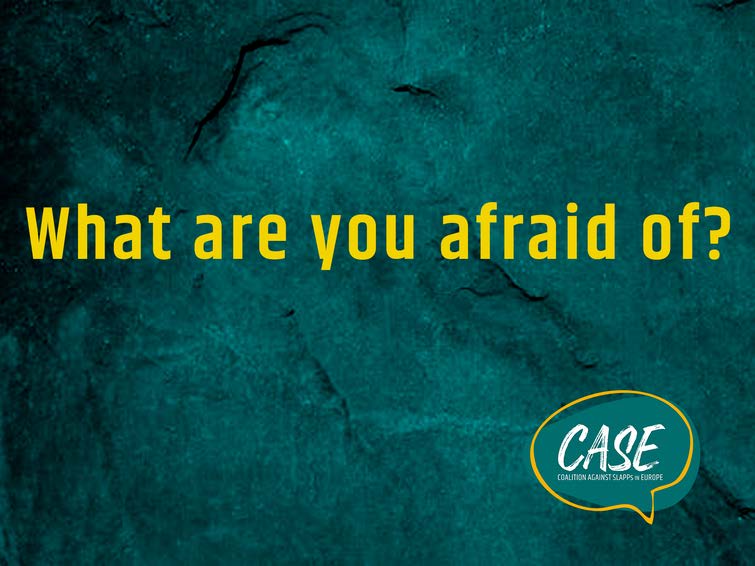 In the face of the final negotiations that will determine the text of a long-awaited EU-wide anti-SLAPP Directive, the CASE Coalition brings together the voices of journalists, writers and activists who explain why we cannot step back and advocate for the strongest possible set of rules. We are at a pivotal moment that will inevitably affect the extent to which abuses of power can be exposed and criticised across Europe.
In March 2022 the European Commission (EC) published a package of measures to tackle SLAPPs. The most important of these measures was a proposed anti-SLAPP EU directive – a legally binding set of minimum standards for member states to transpose into law. During a press conference organised by CASE in Brussels following the publication of these measures, EC Vice-President for Values and Transparency Věra Jourová referred to this draft law as "Daphne's Law" in honour of murdered journalist Daphne Caruana Galizia, who had 47 libel lawsuits pending against her at the time of her death in 2017.
The proposed directive must be agreed with the other two key institutions of the EU: the European Parliament and the European Council. On 9 June 2023, the European Council announced it had agreed a general approach to the negotiations.
This general approach represents nothing short of a betrayal of the promise made to the family of Daphne Caruana Galizia and to civil society more broadly that the bloc would protect public watchdogs – those such as journalists and activists who work to hold the powerful to account – from the growing threat of abusive lawsuits. The European Council's general approach would gut the directive of any meaningful protection against SLAPPs. 
It is no exaggeration to say this is the most crucial moment yet in the campaign for an EU anti-SLAPP law. This is our last chance to fight for an effective and comprehensive anti-SLAPP law.
Journalists and activists from across Europe join CASE in calling for a robust EU-wide anti-SLAPP Directive that includes key safeguards and protections envisaged in the original proposal.
Discover their testimonies