Investigative journalists face pressure over reporting on the Kazakh notorious president's wealth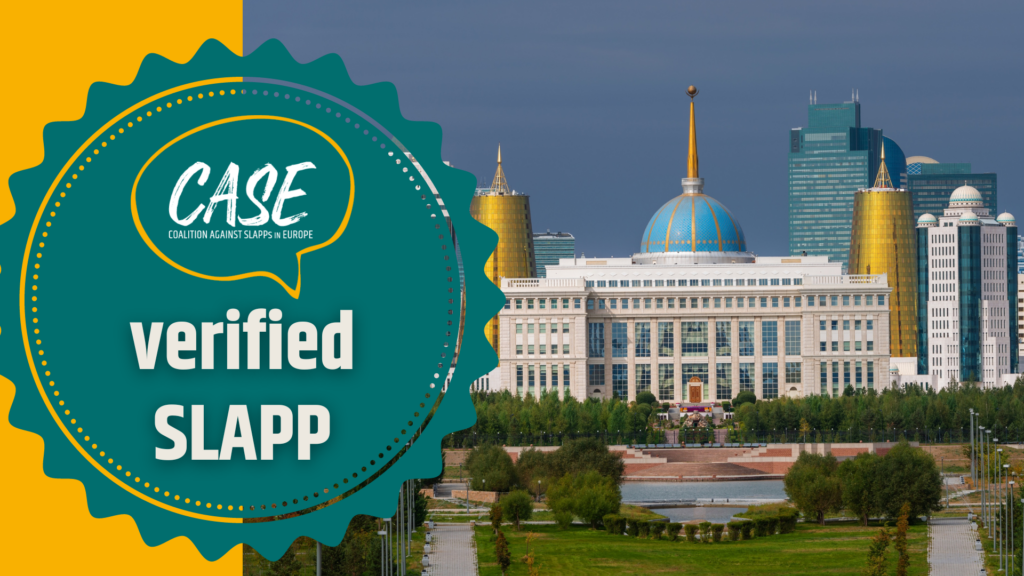 In August 2022, The Bureau of Investigative Journalism (TBIJ) and openDemocracy were hit with libel claims by companies linked to the former Kazakh president Nursultan Nazarbayev for their reports on the financial links between Jusan Technologies Ltd (a UK-registered company), the Nazarbayev Fund, and the Nazarbayev family. The articles in question alleged that the former dictator used his UK-based holding company, Jusan Technologies Ltd to protect his $7.8 billion fortune by funnelling cash through the company to maintain control of his assets. 
The plaintiffs initiated the libel cases after spending months torpedoing the media outlets with legal letters claiming that the articles caused the company financial loss and distorted the facts.
These lawsuits clearly demonstrate that robust and effective anti-SLAPP legislation must be introduced in the UK to allow courts to interrogate such actions and make sure that the powerful cannot weaponise the UK's notoriously high legal fees and plaintiff-friendly libel laws to shut down criticism.
It sets a troubling precedent if those speaking out in the public's interest are made to hold back due to the fear of a damaging legal backlash that could affect them financially, psychologically and physically. TBIJ's legal journey has just started but their determination to fight for people's right to know is unwavering.